Co-60 Gamma-ray Irradiation Facility
The central equipment of this facility is a lift-up type 60Co γ-ray source.  For γ-ray irradiation, the 60Co source normally stored in the lead container under the floor is raised into the irradiation room by remote control. The maximum dose rate available as of April 2015 is 14 kGy/h.  The irradiation room 30 m2 in area allows irradiation in a wide range of dose rate for numerous sorts of samples in various sizes and shapes.  It is also possible to carry out low-temperature irradiation using various cryogens and customized irradiation by use of special equipments.
An ESR spectrometer is available in the measurement room adjacent to the irradiation room, which enables the prompt measurement after irradiation.  There are several curved holes connecting the irradiation room and the measurement room to guide signal wires for experiments.  A lead-glass window is built in between the irradiation room and the operation room for direct observation of the irradiation room.
Extensive researches in various fields such as physics, chemistry, biology, geology, engineering, and medical science are in progress using pure γ-rays which are available in this facility.  Thus this facility complements other facilities in our institute.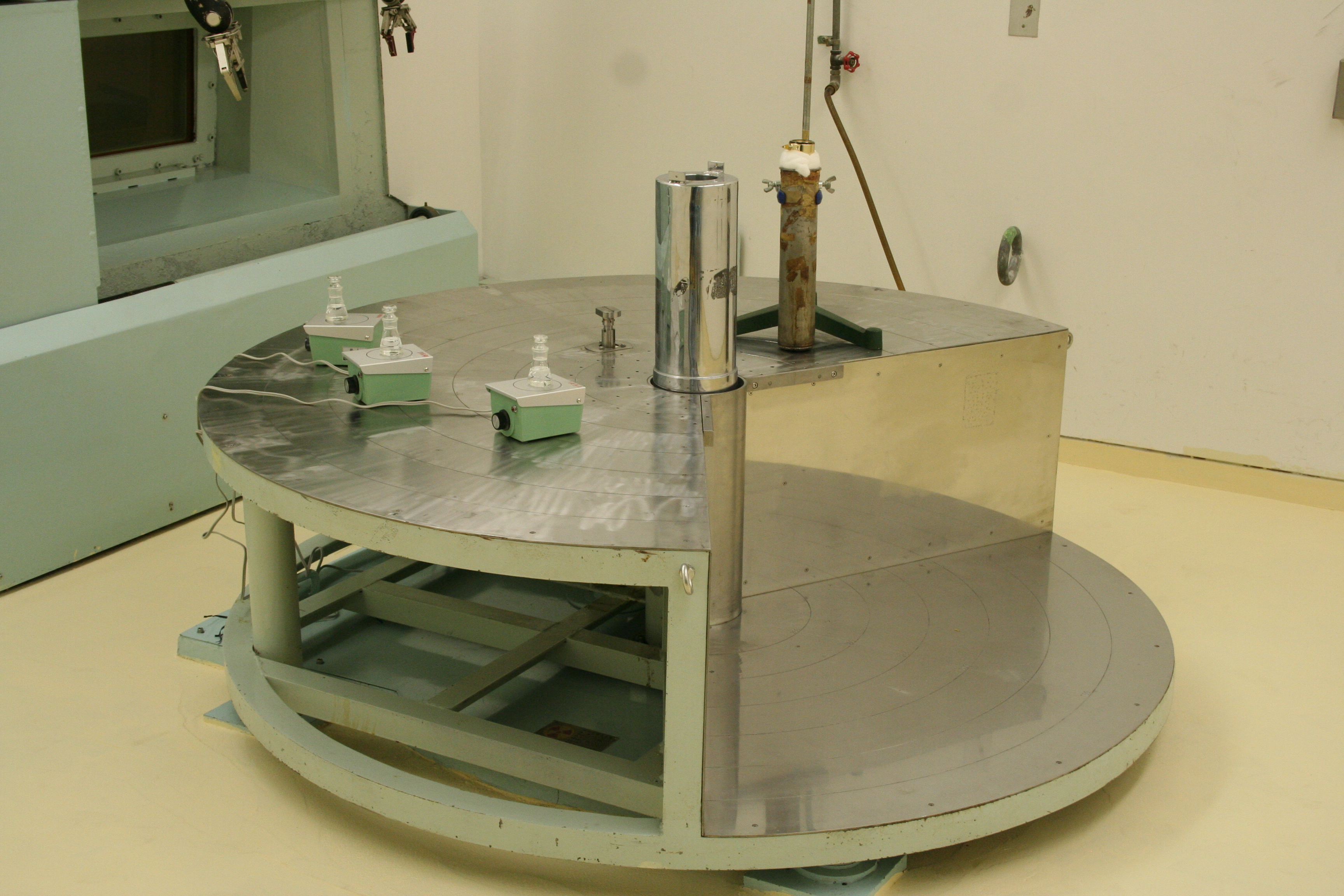 Co-60 Gamma-ray Irradiation Facility