About the Meeting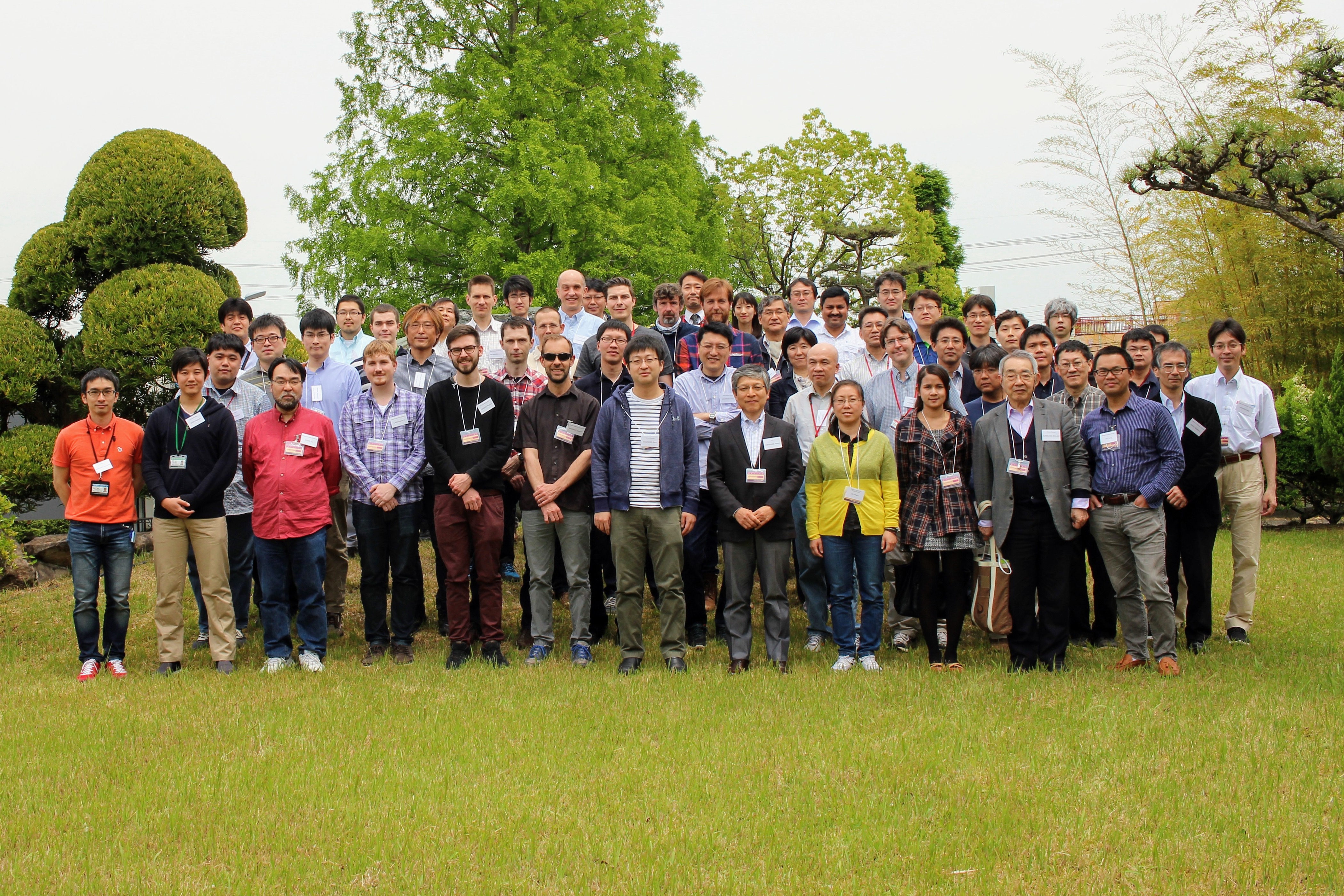 The Spring 2017 EPICS Collaboration Meeting was held by Research Reactor Institute, Kyoto University (KURRI) and took place at KURRI from 15-19 May 2017.
5/15(Mon)

Seminar 1: EPICS for beginners

5/16(Tue)-5/18(Thu)

Collaboration meeting - Main tracks

5/19(Fri)

Seminar2: "EPICS 7 and CS-Studio" for advanced users
EPICS (Experimental Physics and Industrial Control System) is a set of open source software tools, libraries and applications developed collaboratively and used worldwide to create distributed soft real-time control systems for scientific instruments such as particle accelerators, telescopes, and large scientific experiments. These collaboration meetings provide a chance for developers and managers from the various different sites to come together and discuss their work and progress, and make plans for the future. They give a chance to see what is being done at other laboratories, and to review the specifications for new tools or enhancements to existing ones in order to maximize their usefulness to the whole community and avoid duplication of effort.
For further information, please contact the EPICS 2017 local team at epics2017##rri.kyoto-u.ac.jp (Replace ## with an atmark).
News
Aug. 10, 2017

Image files used in hands-on seminars are available as a zip file. Please go to

program page

and follow the link shown in the page. Materials of seminars on Monday and Friday are also updated.

July 14, 2017

Photos during the workshop is now available. Please follow the link in the menu pane. The page for photos will be available for one month and another announcement will be made before closing the photo page.

May 22, 2017

Thank you for participating EPICS Collaboration Meeting at KURRI. Please visit the

program page

since there are some corrections of broken links and revisions of some presentation files during this weekend.

May 15, 2017

Materials for Seminars on Monday are available (). Please note that the material for the session of raspberry pi (the last session on Monday) is updated from the one previously released on May 13. Other materials for seminars will be also available via the

program page

as soon as available.

May 13, 2017 (second release)

Materials for Seminars are available. Please download them via the

program page

.

May 12, 2017 (second release)

May 12, 2017

May 9, 2017 (second release)

The information regarding lunch service during the meeting has been updated. The menu of lunch boxes is

available from here

, and the reservation for the lunch box is now available till 16:00 JST, Friday, 12 May., both

in English

and

in Japanese

. All the lunch box is 500 yen each.

Prior to the lab. tour, participants of the lab. tour at KURRI are kindly asked to register yourself

through the web page

. This is required by the regulations regarding the security of our nuclear reactor.

An e-mail including the information shown above has been sent to all the participants in this EPICS collaboration meeting. You are kindly asked to read the e-mail and respond if needed.

May 9, 2017

Tentative program (as of May 9)

is released. A

pdf version

is also available for download. The short talk session on Thursday afternoon is now reassigned to Tuesday afternoon, and several changes are also made in this release.

May 2, 2017

May 1, 2017

Apr. 28, 2017

Apr. 24, 2017

Apr. 20, 2017

Tentative program (as of Apr. 18) is released. A pdf version is also available for download.

Apr. 19, 2017

Apr. 14, 2017

Abstract submission is closed. Registration without presentation is

still accepted

. Deadline is

May 1, 2017

.

Apr. 12, 2017

Mar. 17, 2017

Mar. 10, 2017

Mar. 2, 2017

Feb. 23, 2017

Feb. 17, 2017

Registration is now available from

the registration page

.

Registration

Abstract Submission Deadline:

April 10 2017.

Jan. 27, 2017

This web site is opened.